Welcome to Ebenezer Church!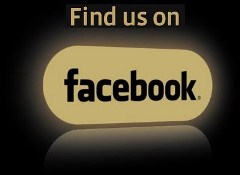 Ebenezer is a family church...if you're part of God's family, then you are welcome at Ebenezer!
We're located in Marion County near the Dillon County line and thus we're well-placed to serve residents in both Dillon and Marion Counties.
If you're a first-time visitor to our site and want to find information about our church, then we hope you'll find what you're looking for. We're a "work in progress." We know we're not the perfect church, but we're trying each day to be more like the church that God wants us to be.
We are a Bible-believing church and we hold to traditional theology. In addition, we believe in living out our lives each day as a testimony of what Jesus has done in our lives. You won't find a lot of fancy frills at Ebenezer, but you will find people with a heart for God. For more information on our doctrines, click [WHAT WE BELIEVE]
If you do not have a church home, we invite you to come join us on an adventure with God. Read through the information on the website, listen to a few sermons, and come for a visit.
CHURCH MINISTRIES & CONNECTIONS:
Newcomers Info :: Children's Ministry :: Youth Ministry :: Young Adults Ministry :: Seniors Ministry :: Small Groups :: Missions/Outreach :: Resources